We are excited to complete our 2015 Spring Locksmith Build in time for summer action. It was a solid build and went really well. Here is Weston putting the final touches on the electrical system battery and inverter.
Dan is going to town on organizing the keys and Weston is hamming it up for the camera. Weston spearheaded this project hard but we wouldn't have had it done in such a timely manner without Josh and Dan having our backs and supporting the Dup-A-Key team. They really stepped up and made sure the service calls got done while we pieced it all together. Go team!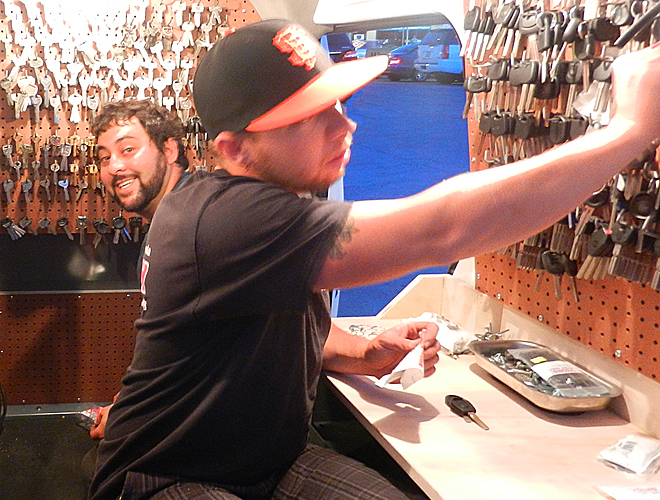 Here is Tim Steen putting the decals on the truck. He did a wonderful job on our truck, making sure the spacing was correct and the seams clean.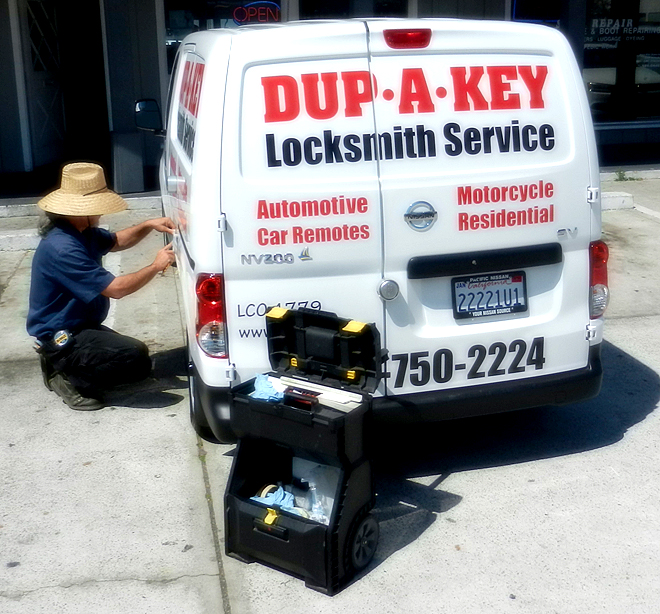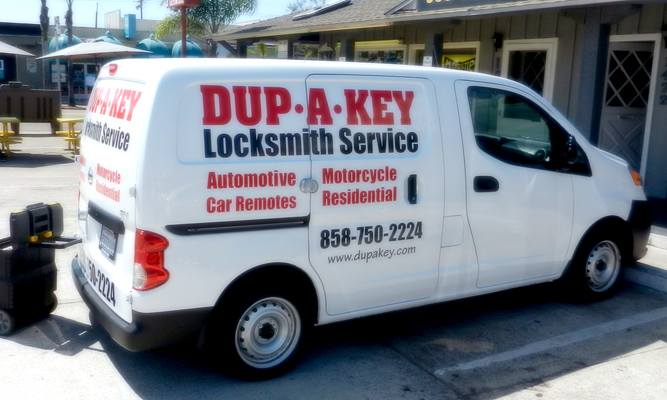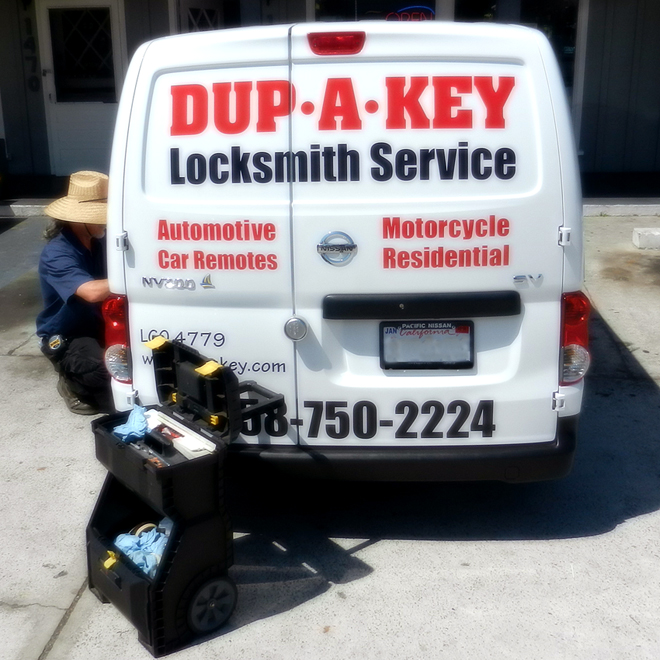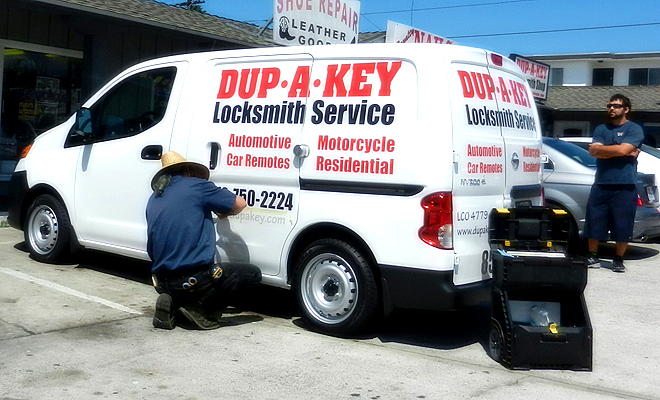 Summer is here. Our new Pacific Beach locksmith truck is online and school finals are wrapping up. The fuse has been lit and summer is just beyond tomorrow's big storm. Stay tuned for our wacky summer adventures!