This is the inside of the toolbox for Big Red before we sent it off to the welder. We need to have the holes filled and weld the mounts for the slide out key duplicator platform. The bottom of the toolbox is made of aluminum and must be cut and fitted to Big Red. Weston bought aluminum instead of steel for the bottom of the toolbox to reduce the weight. Steel is typically two and and half times more dense than aluminum. Hopefully, it will also reduce some corrosion. It will be painted white, so I doubt that it will matter much.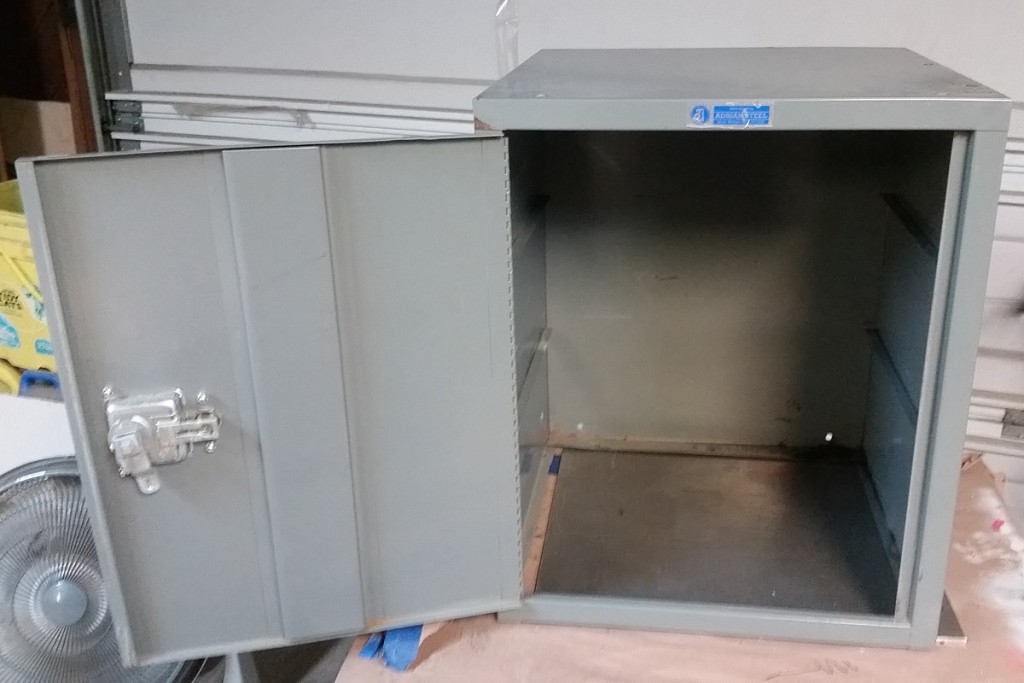 These are the pieces of the sliding platform that the key duplicator wil be on.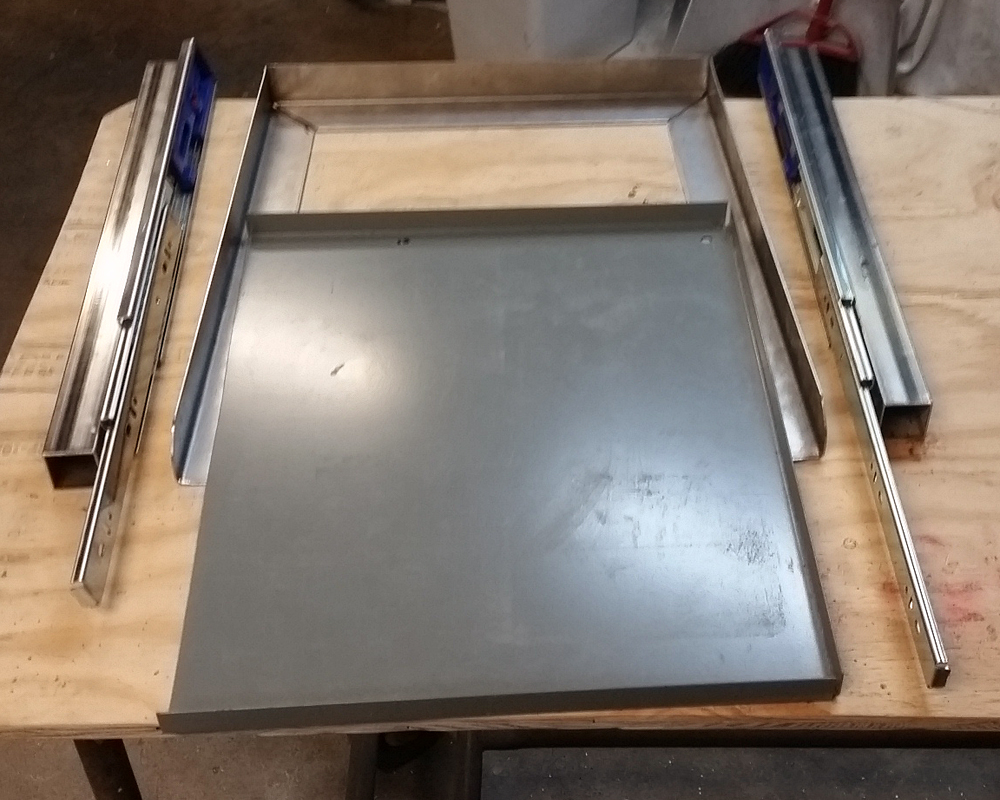 Weston did a nice job cutting and bending the frame for the platform.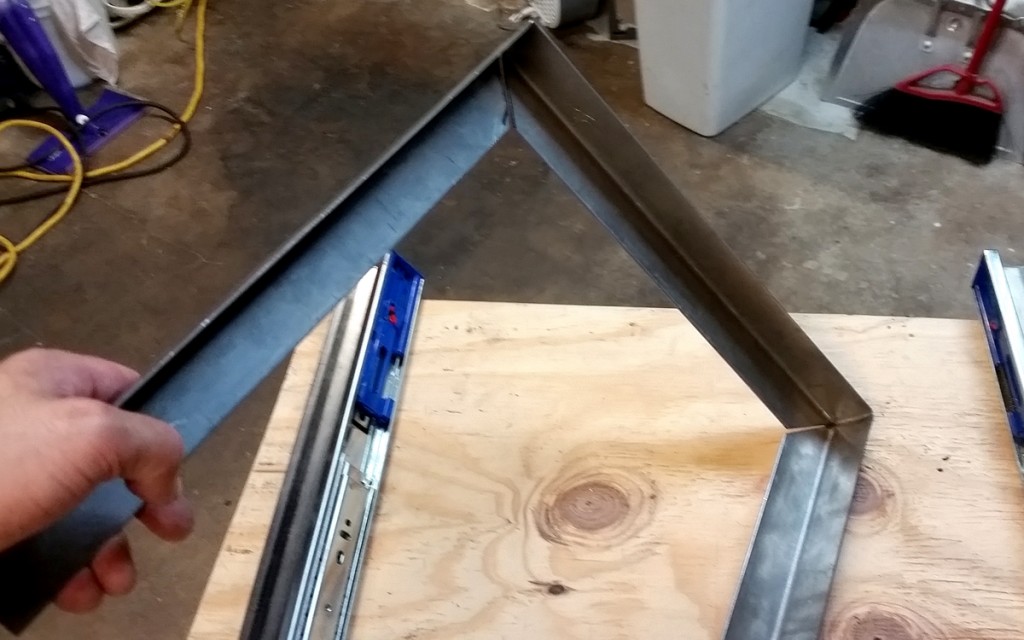 Here's a close up of the angle. Ready for our welder's steady hand.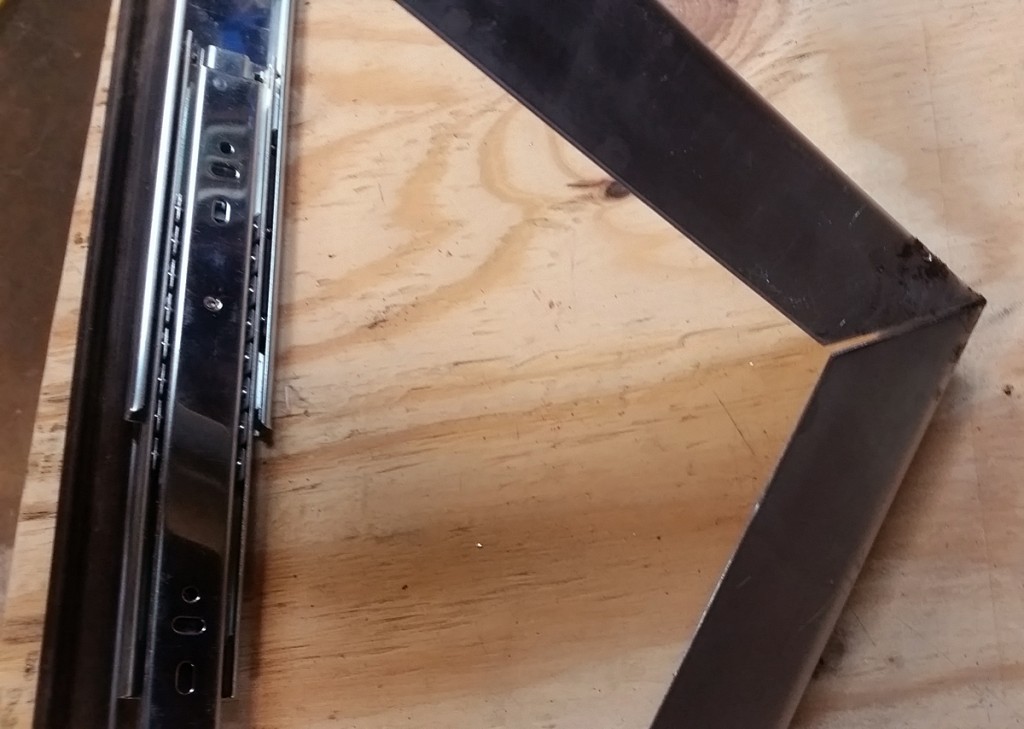 Here is the platform as it should look inside the toolbox. The key duplicator platform was cut from the only shelf that came with this Adrian Steel toolbox. It's like waiting for Christmas morning on this toolbox build. We've been naughty, too. Hmm.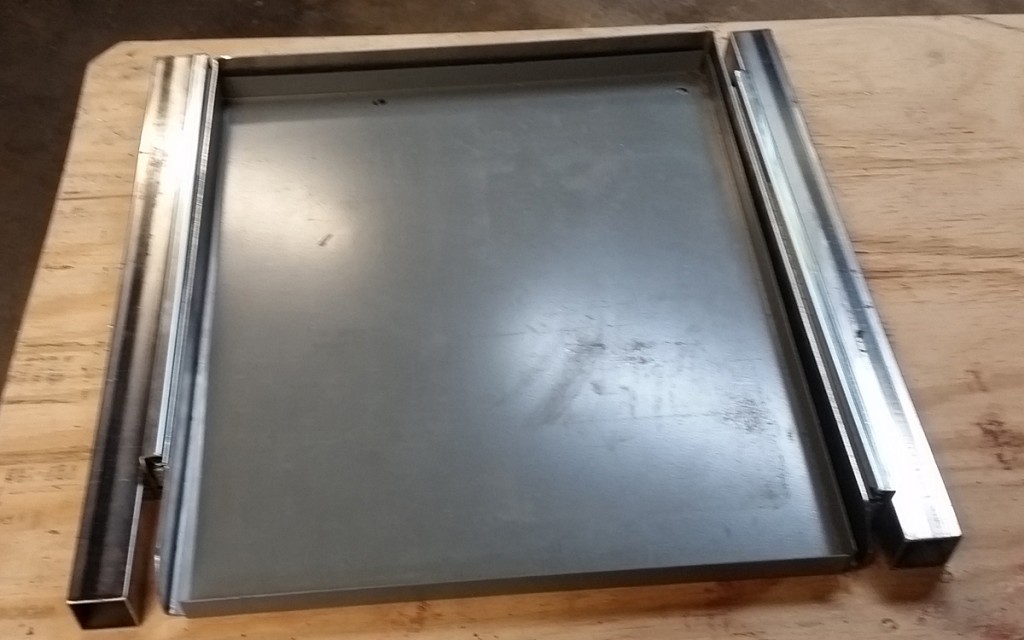 We had the vinyl decals cut when we cut the NV locksmith truck decals. Here is a mockup of what it should look like in a week or so. We're digging it.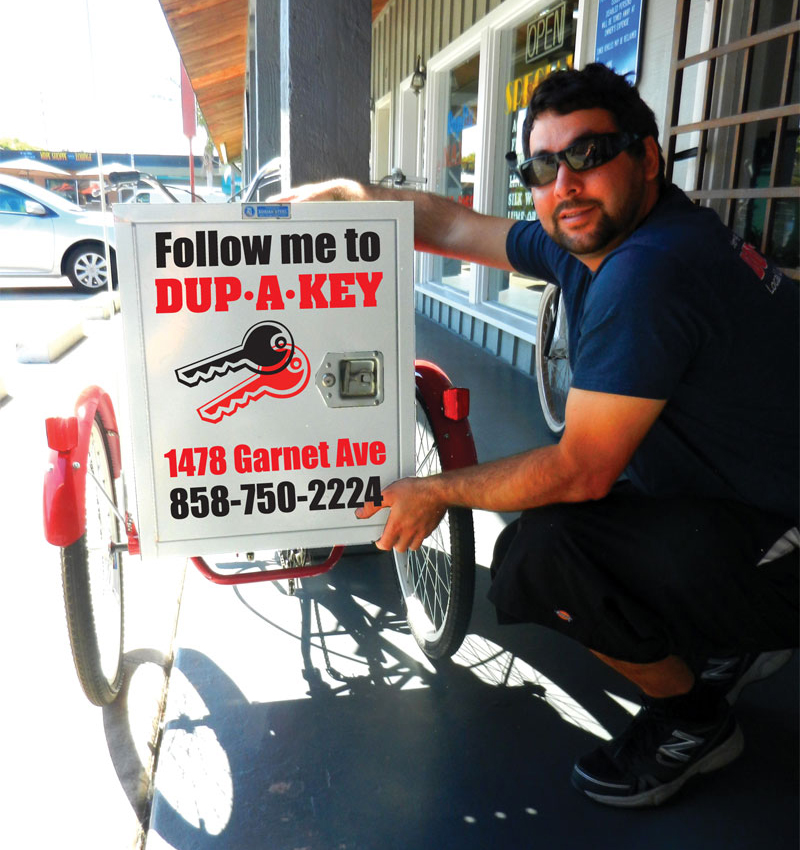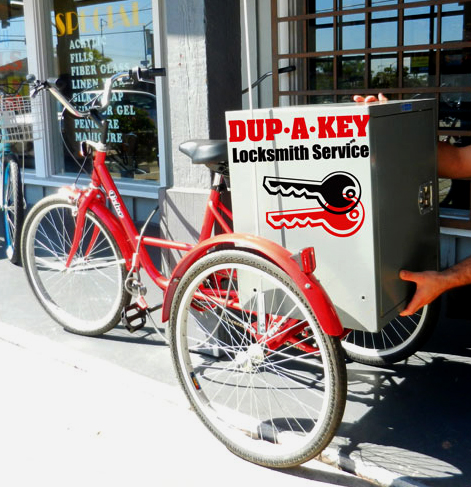 Stay tuned as our Pacific Beach locksmith trike helps us overcome our beach traffic and parking hurdles. We might get a nice set of calf muscles, and tone those glutes in the process. As long as we're not driving around in circles all day, looking for a parking spot, we'll be stoked. We got some medium sized ape hangers for it (not in above photo). It's easier on the posture, not bending over.