The 2015 Dup-A-Key Spring Locksmith Build in Pacific Beach continues and the NV locksmith truck is looking good. With the shelves configured and fitted it is time for paint.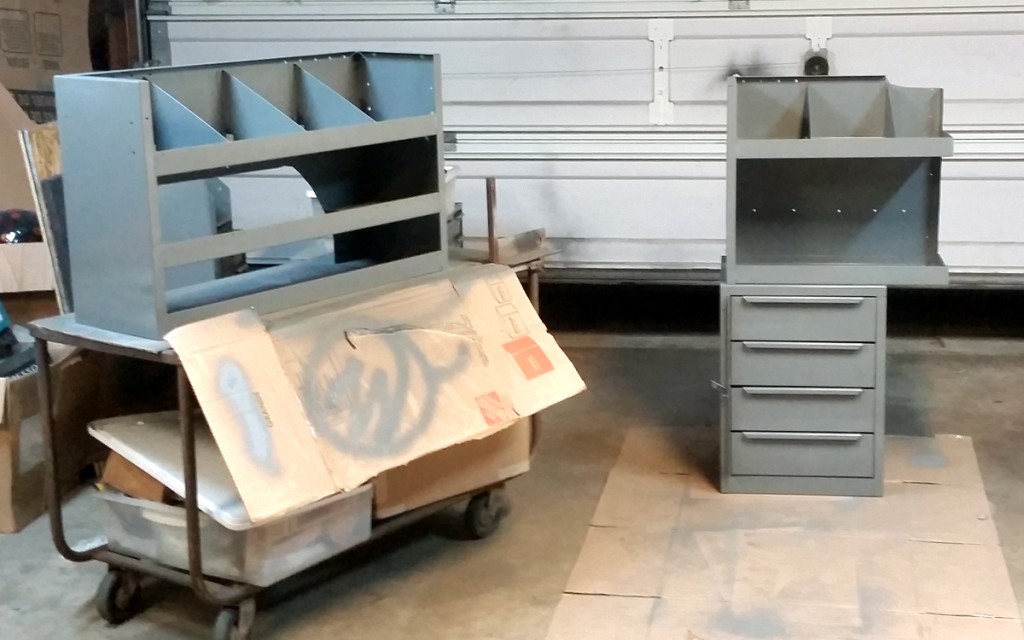 Here is  Weston putting a fresh coat of paint on the shelving unit.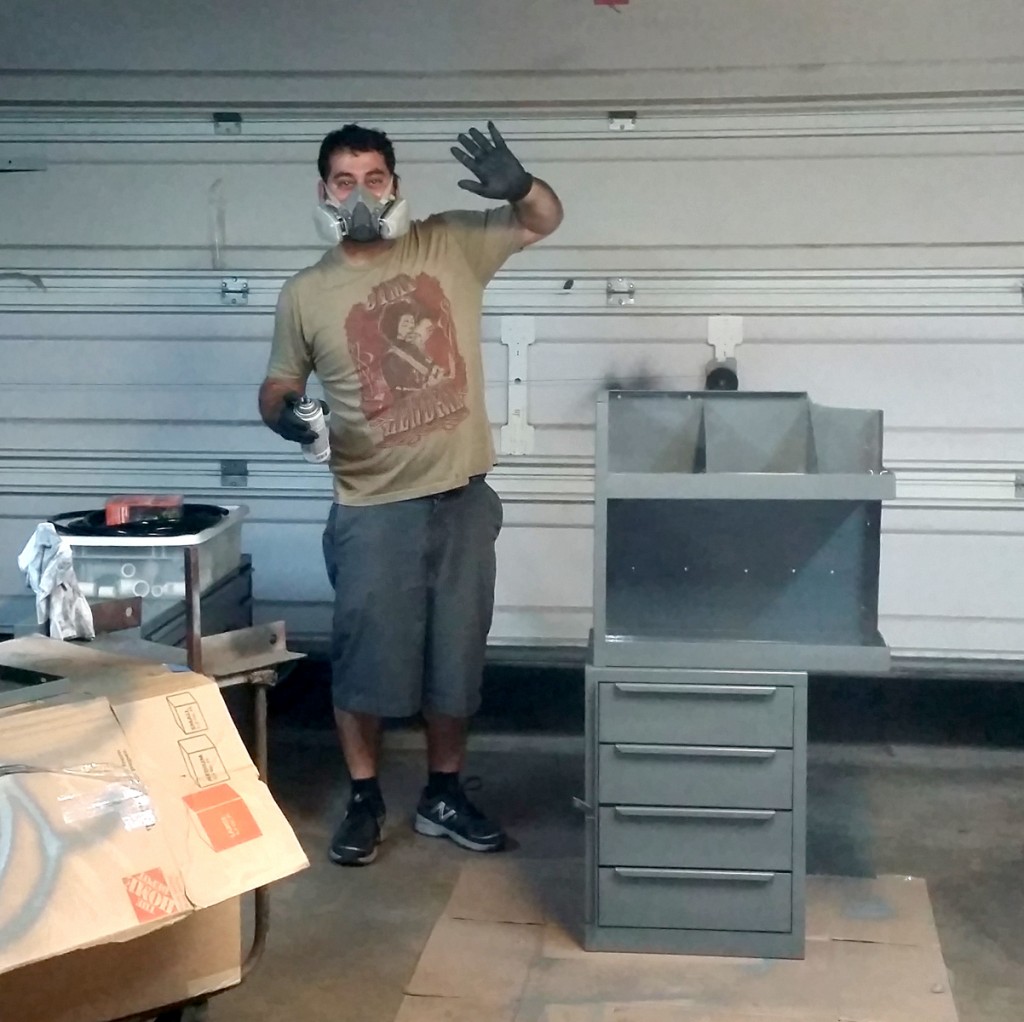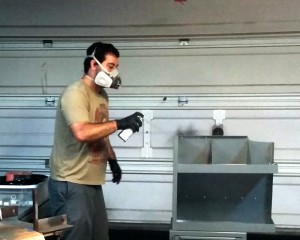 Look at his wide paint stance and excellent form. Weston opts for the black protective gloves made by Raven because he says they look cooler. Now using his mad paint skills for good, not evil; his Mom is so proud.
After the paint fumes subside, we are ready to mount some toolboxes.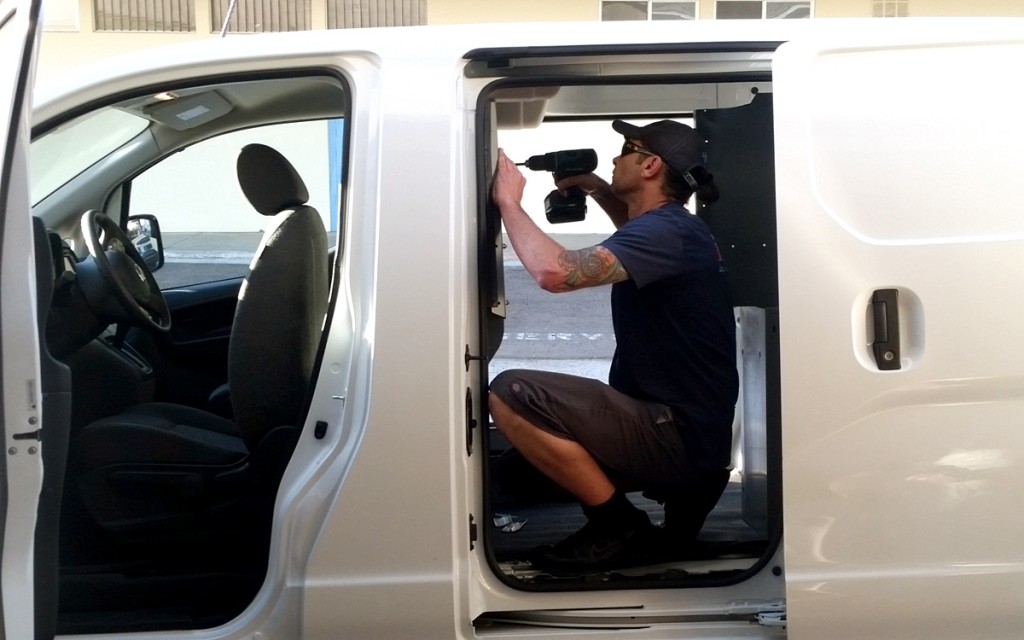 Here are the Dupe Boys drilling holes for the mounting brackets and points.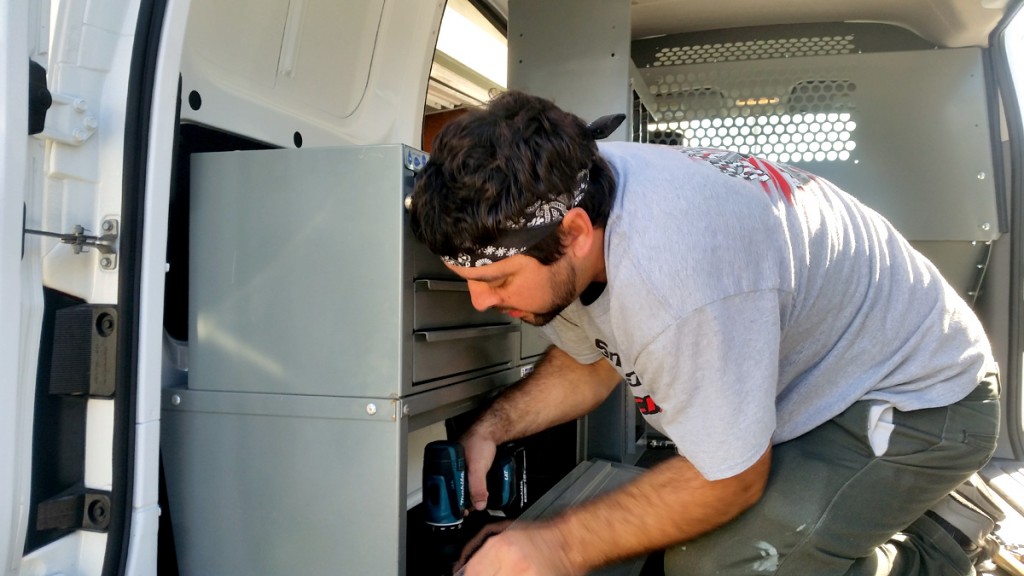 Next, is the fabrication of  the toolbox mounting brackets themselves. Here is Weston bending the mounting brackets.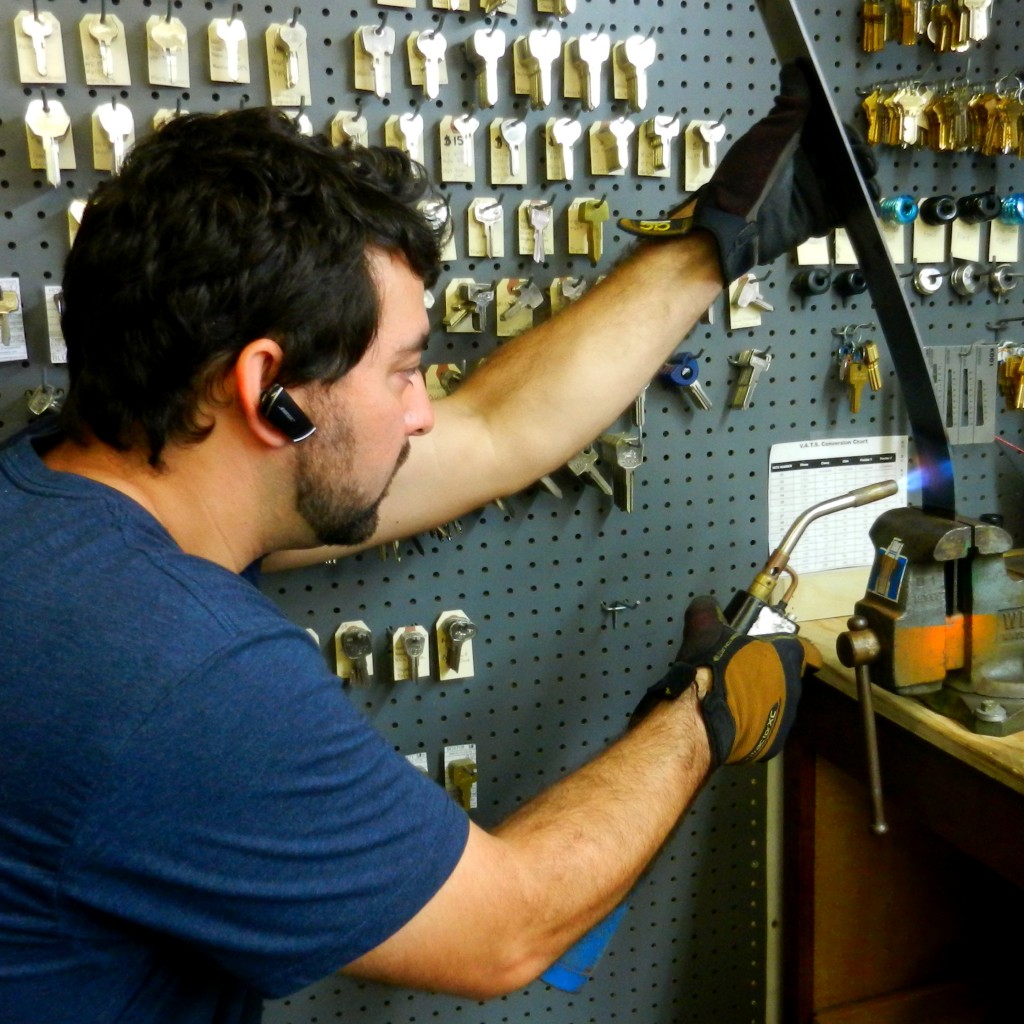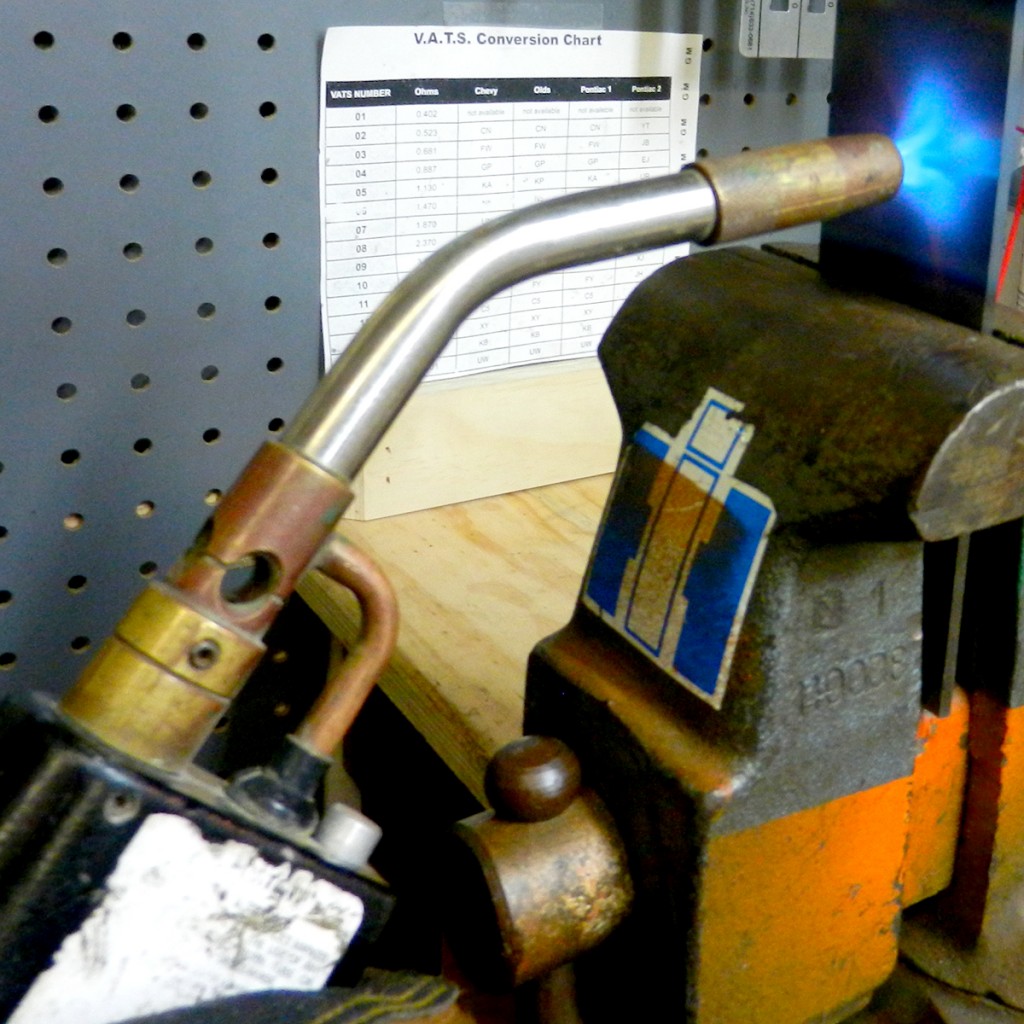 He heats the metal up so it is easy to bend and the steel doesn't break.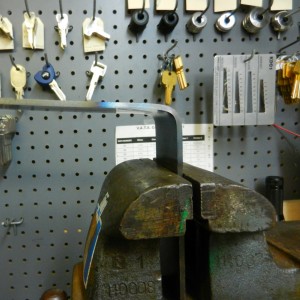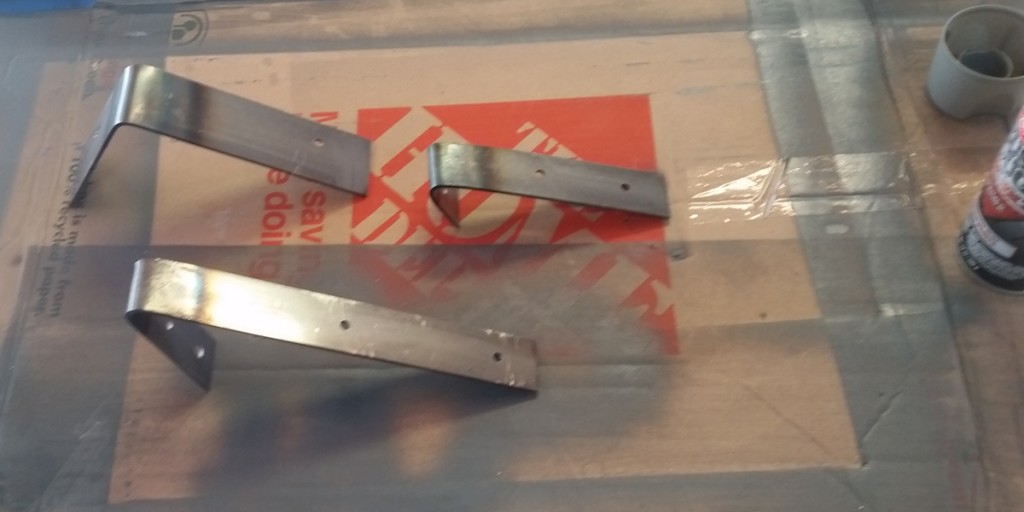 Nice job, Wes! Those brackets are looking good. Let's install those bad boys.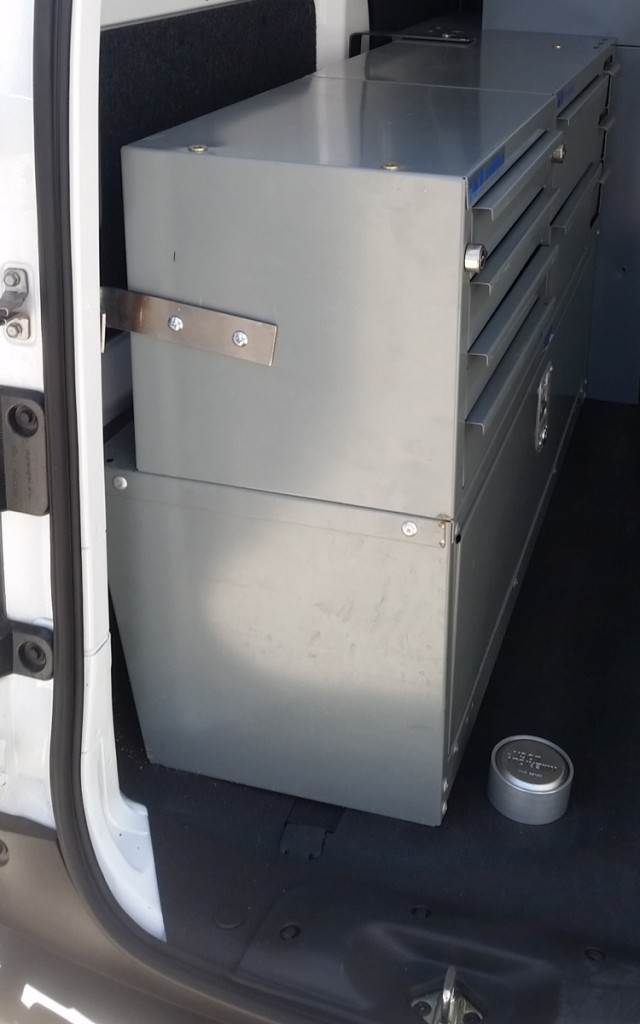 They went in really nice and the NV locksmith truck is ready for wiring and table tops. Looks like it's time for Dup-A-Key locksmith decals as well.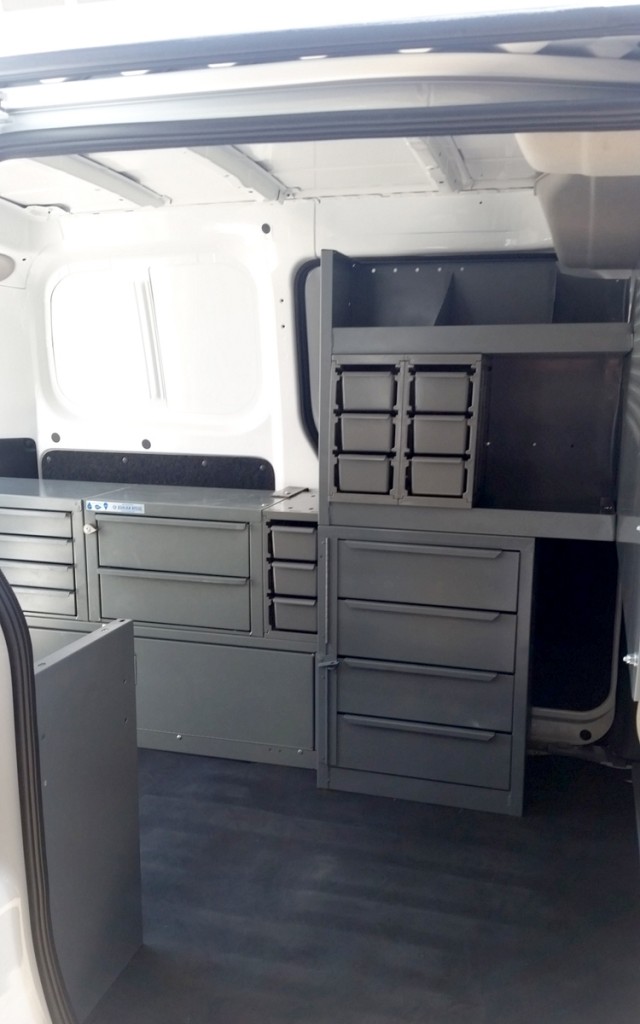 It feels like summer is already here and our Dup-A-Key locksmiths are looking forward to a great season popping locks and making car keys in San Diego in our new ride.  Stay tuned to our San Diego Locksmith Blog as our 2015 Spring Locksmith Build continues.