So we have completed the NV of SD Nissan locksmith truck and have now set our sights on completing our Eco Friendly Rapid Response Trike – Big Red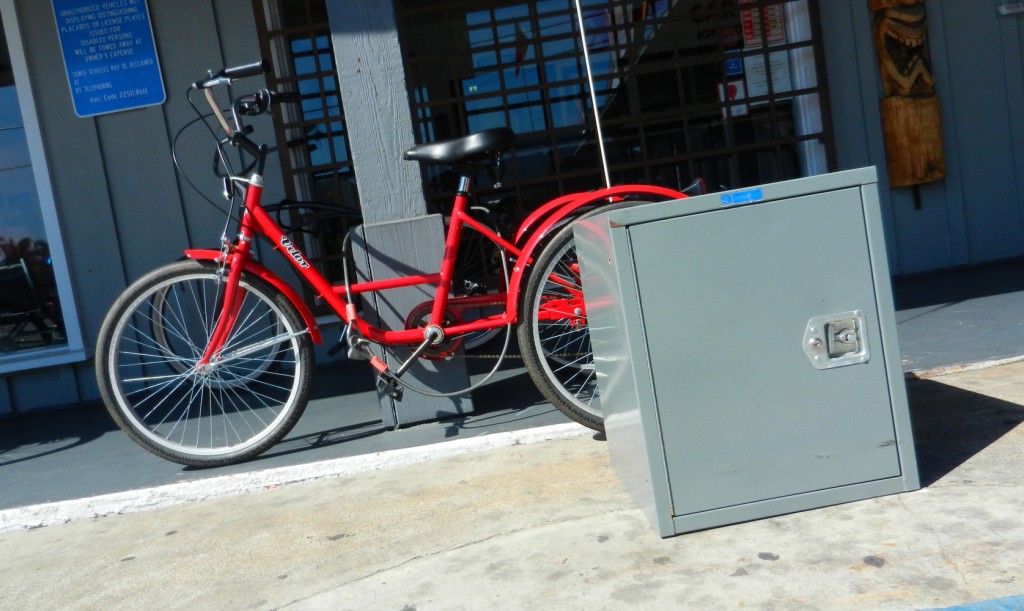 So, it has some holes that need to be repaired and a set of mounts welded on the inside of the box to install the slider brackets for the key duplicator. It is off to the welder on Cass Street for some touchup work.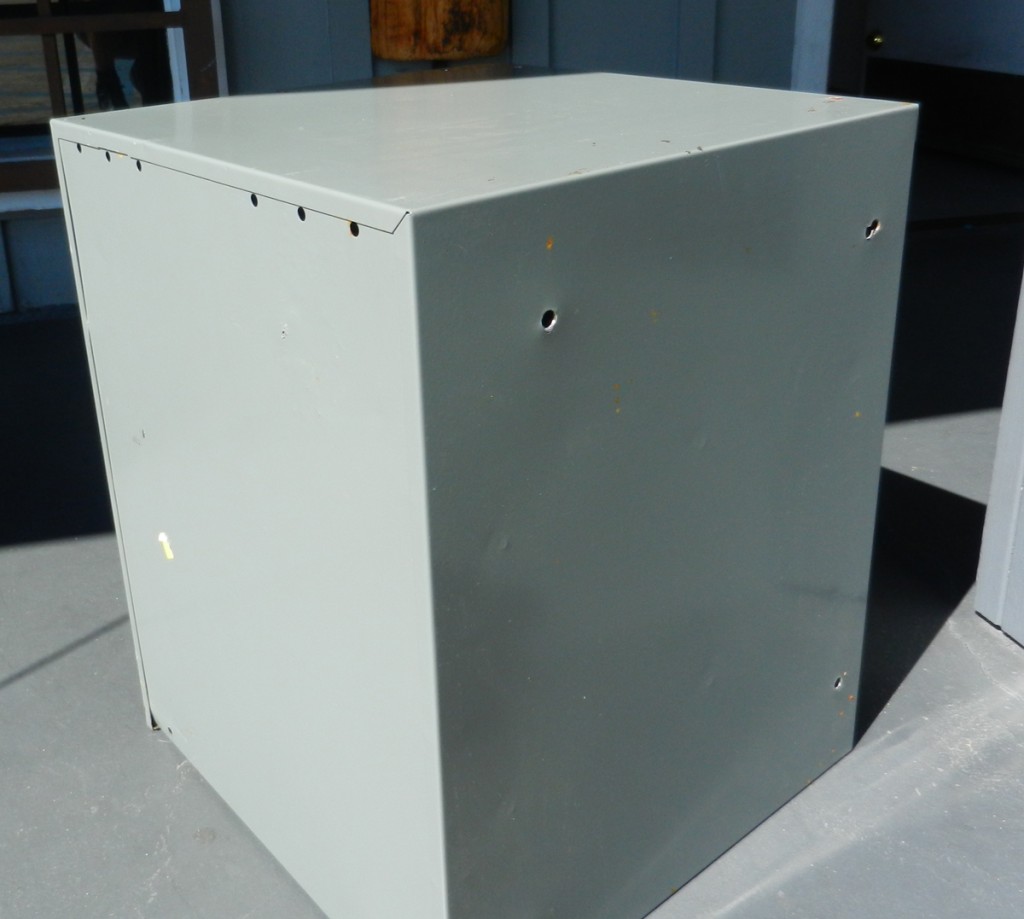 Here is Weston propping up the box so you can see what it will look like once it is installed. We're going to paint it white and the decals for it are ready to go. So exciting to have this ride on line. It is going to make our locksmith rekeys, car lockouts, and lockpick runs around the beach a lot easier on the boys. Hope our welder gets it back to us this week. Stay tuned for the our rapid response locksmith trike that can circumvent beach  traffic and doesn't need a parking space or gasoline.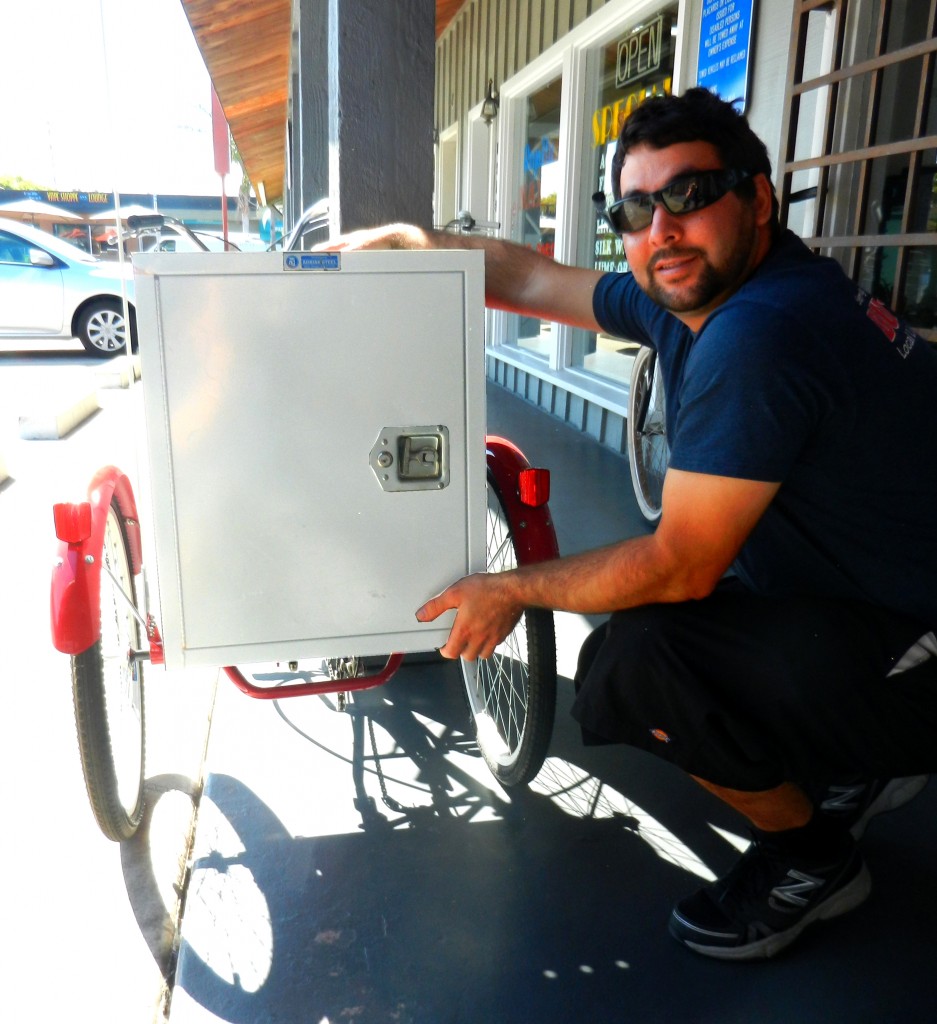 Heres a side view. I'm glad Big Red is a 6 speed. A quick estimate puts the extra weight load at 85 – 90 lbs. Looks like we should all be in excellent shape by the end of the summer. Yaa! Summer is here!