The welder called and said our toolbox was ready. We jumped in the locksmith truck and jammed tunes as we cruised over to scoop it up; our minds racing.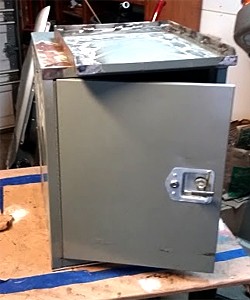 Did we have the bolts, drill bits, washers, and nylon nuts for it? We need paint. Happy happy joy joy. Then, we went to work. We fit and mounted the aluminum plate on the tricycle. It took a while to figure out where to place the toolbox so it was stable and we had enough room in the rear for our rear end. If the toolbox was mounted too close to the seat, it would be uncomfortable, at best. We needed room to pedal and have the room to really dig in if we had to bust a move.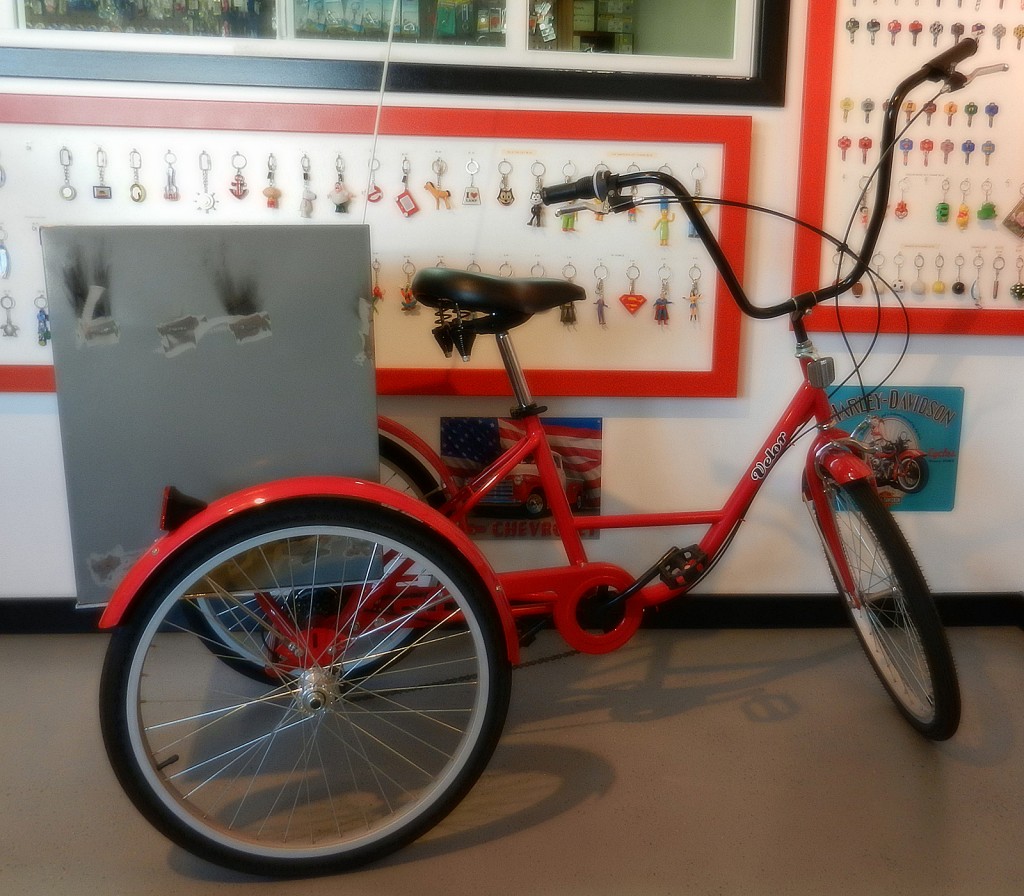 We are confident that we are going need to reinforce the 4 mounting points with either a strap, or a bottom strut. It's solid and secure, but it needs to be able to withstand our locksmith techs jumping it. You know they're going try to jump it. Give them a piece of plywood and a few cinder blocks and they're all stuntmen. One bad jump and the bolts shear. Not a good scenario. It needed to be ready for their wear and tear, devil-may-care approach to traffic. The same reason we wrap the locksmith technician phones in these 'indestructible' cases. Indestructible? They'll put that claim to the test. Don't tease them.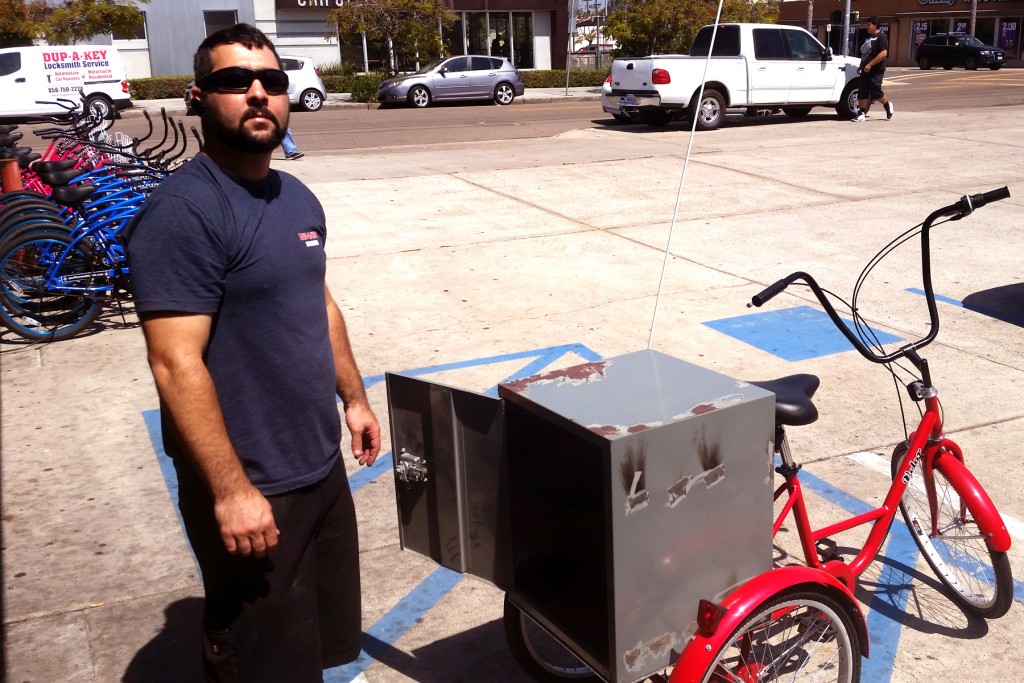 These are the new ape hangers. It makes the ride nicer not having to stoop over the bike. The old handlebars were silver. I like the black better.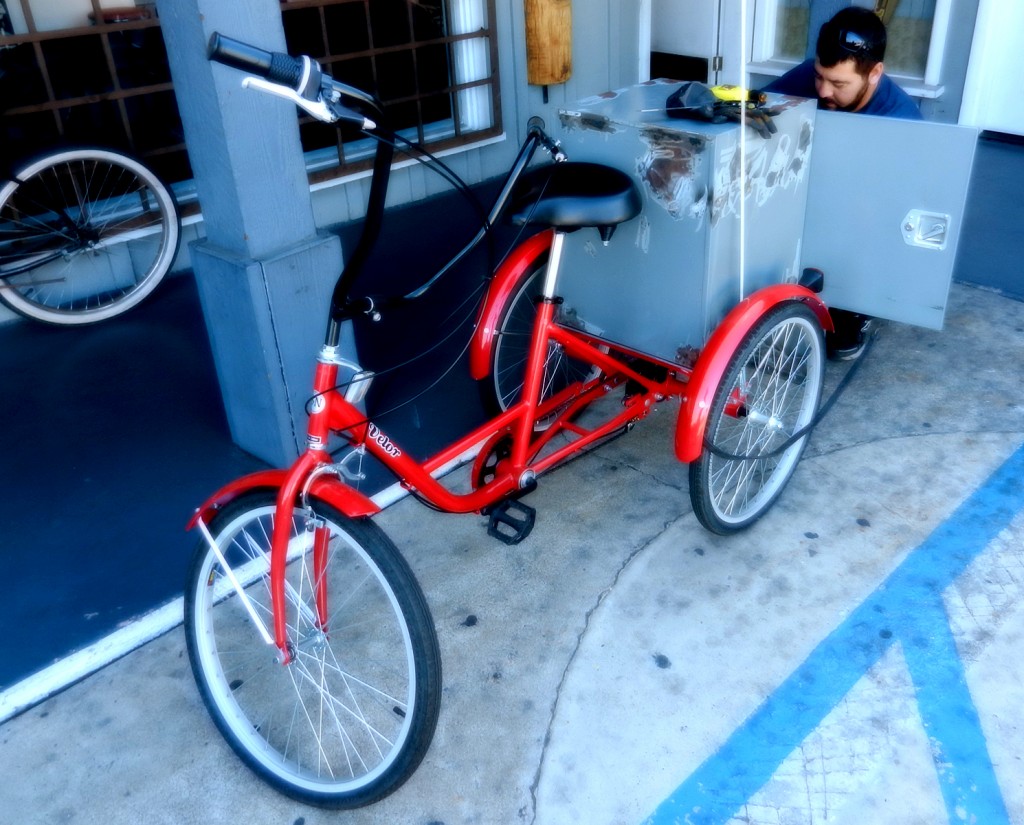 The box mounted nicely and now we needed to install the drawer for the key duplicator. The mounts for it have been welded into the toolbox and the drawer sliders were next.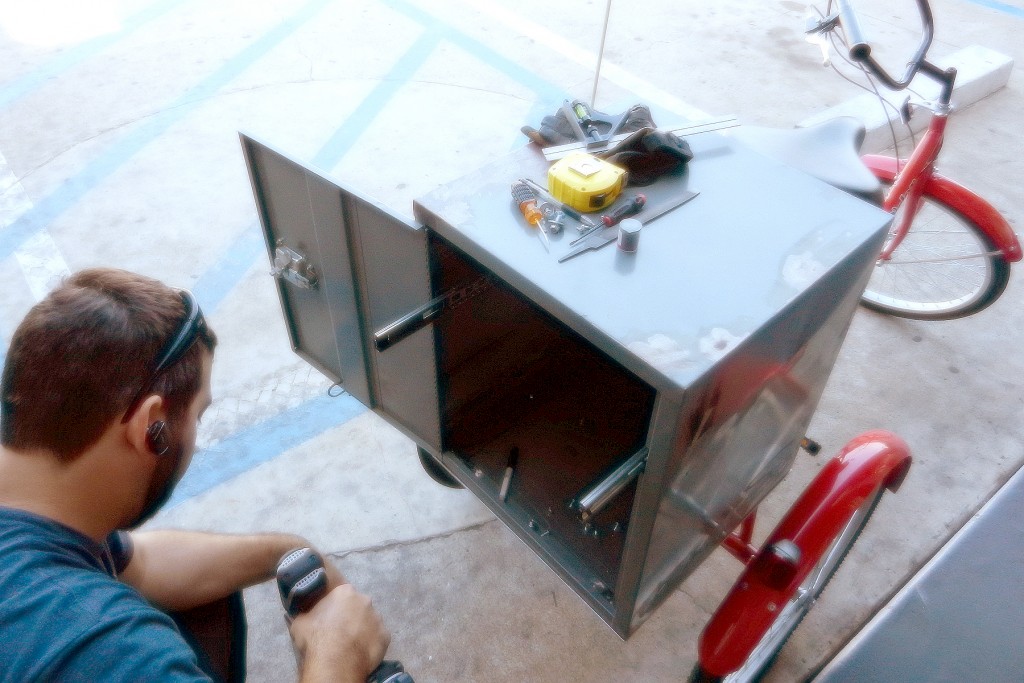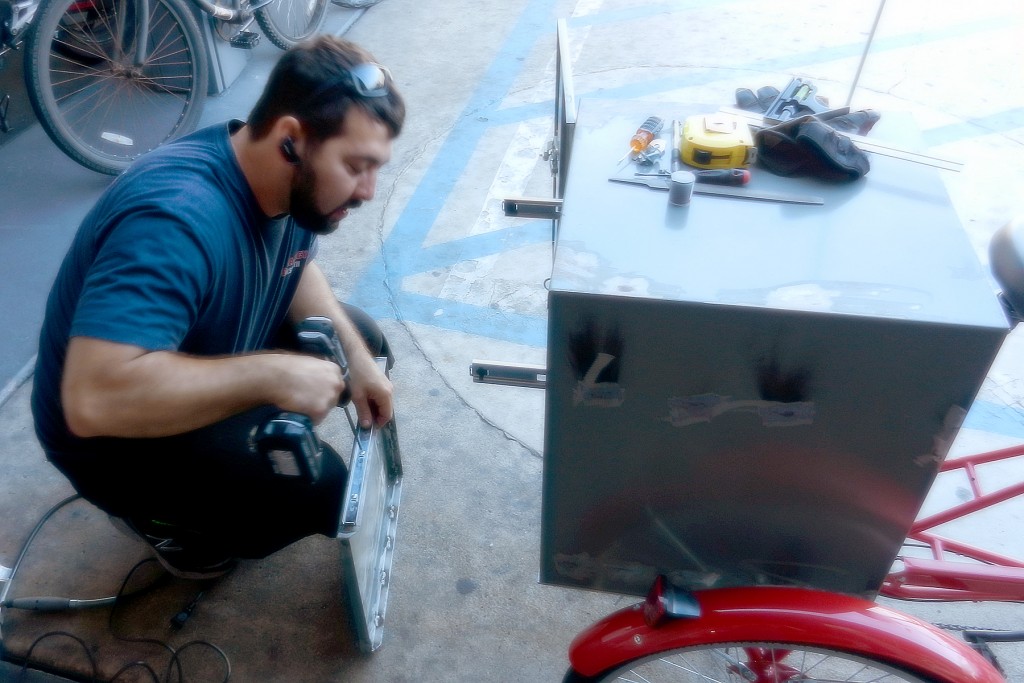 Weston, you look tired. Are you sleeping and drilling again? Weird.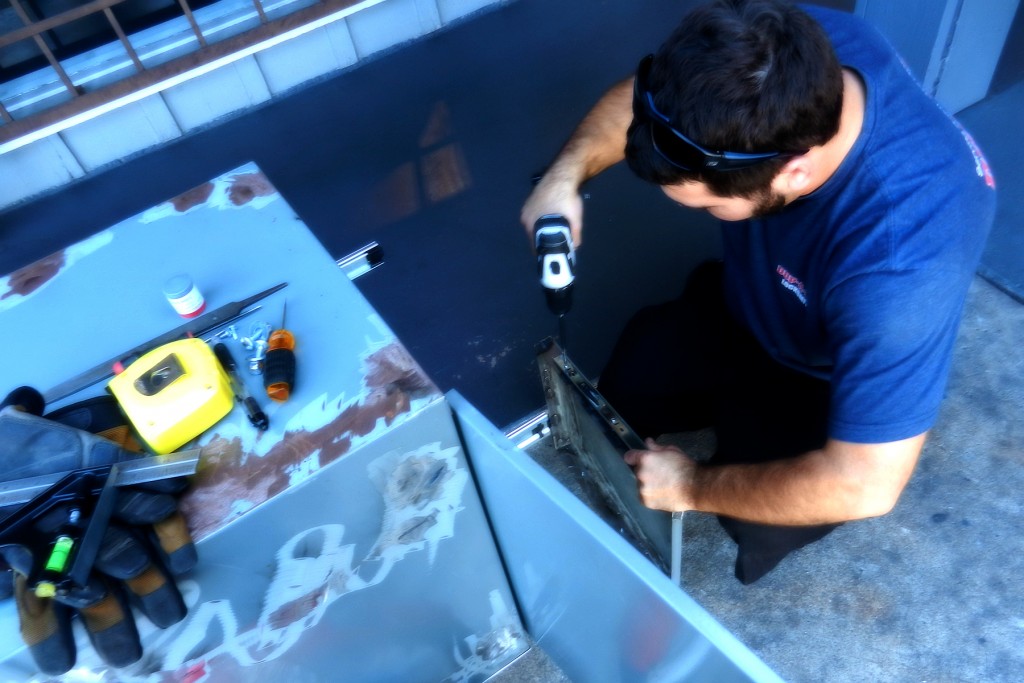 It went in well. Then we took it all apart, for paint. Stay tuned as we primer, paint, and decal our new locksmith beach trike, Big Red.