This is where the pegboards need to go for the car keys and house keys in our Nissan NV subcompact cargo van.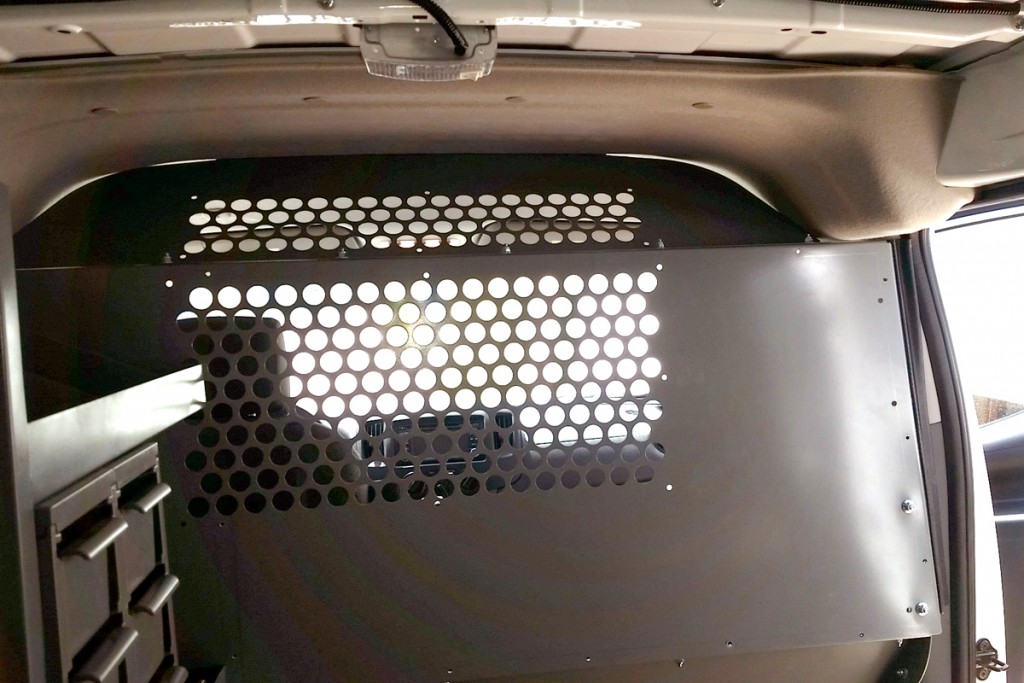 First, Weston makes a template for the curves on the the roof line so it's nice and tight.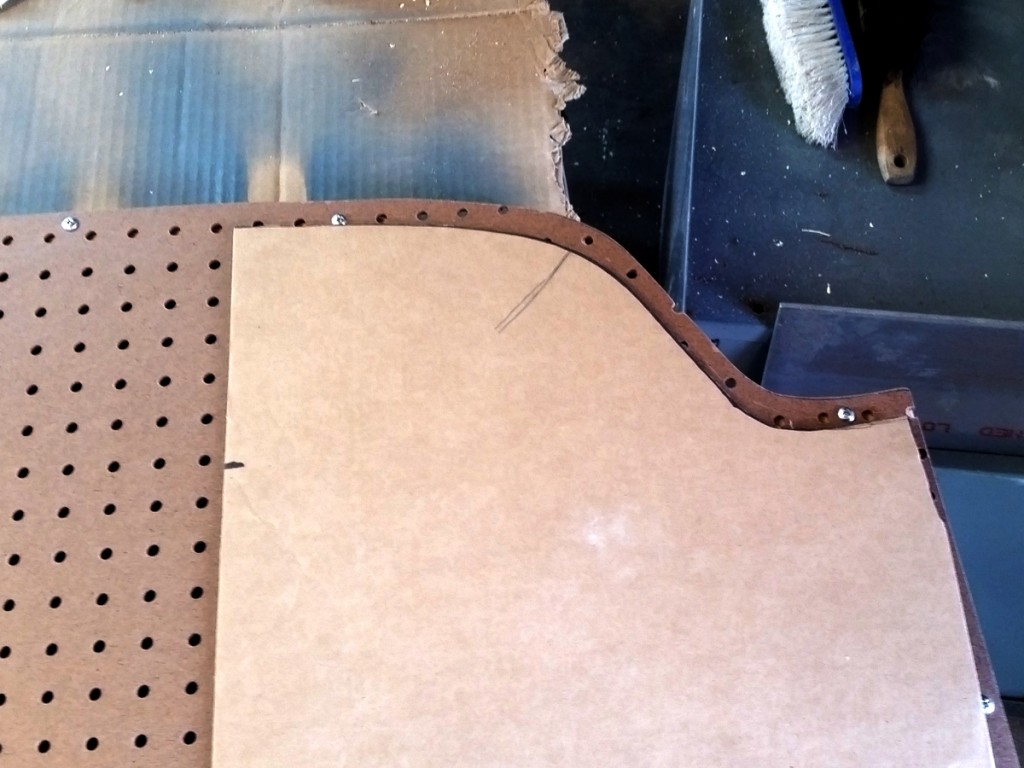 After the roof line is  traced, he jigsaws the pegboard, and frames the back.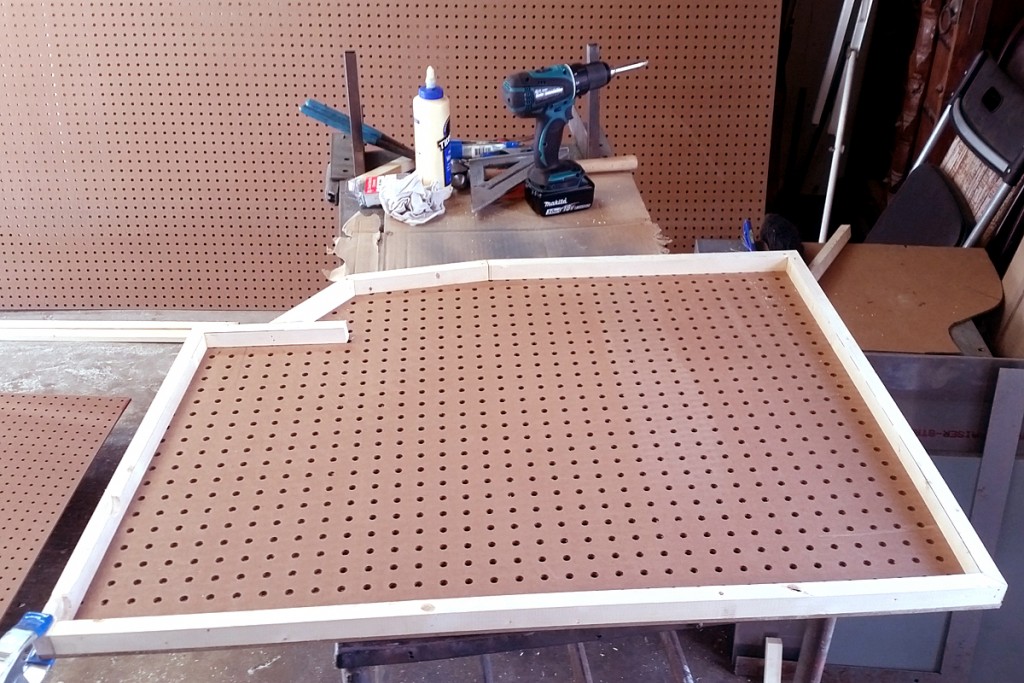 Easier said than done.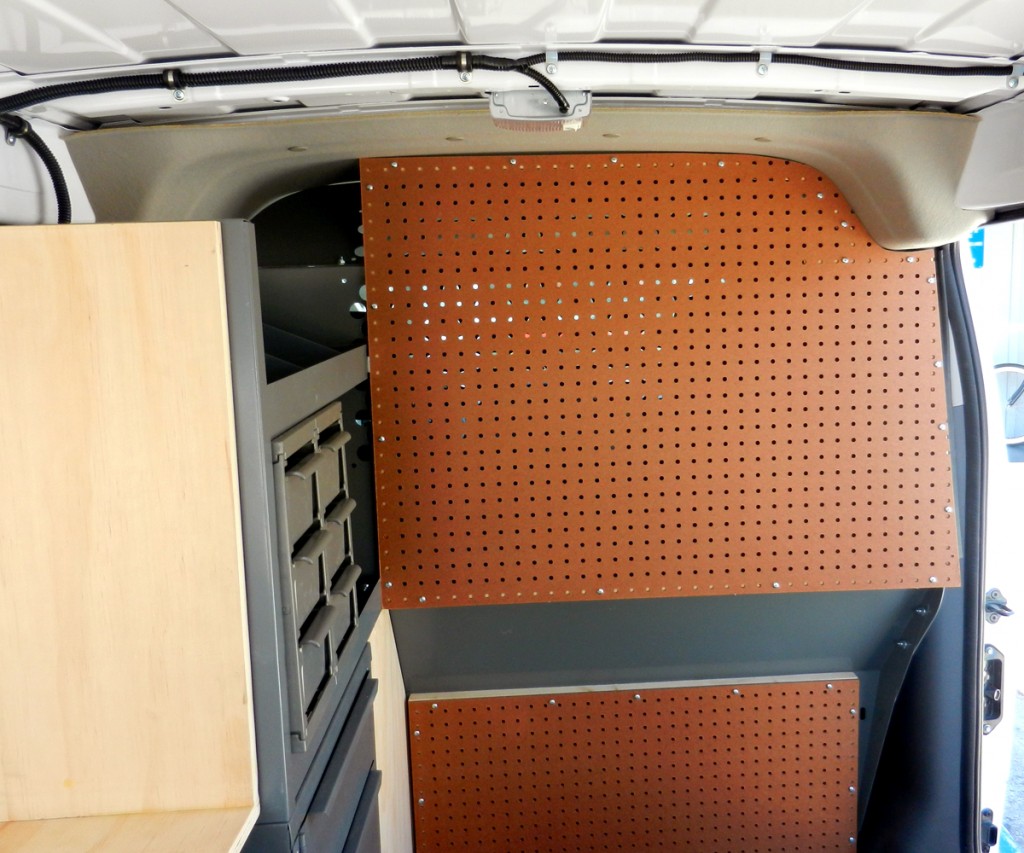 Umm.. OK, show-off. That's enough. We opted to put bags between the peg boards where the partition slanted back instead dropping straight down and having a gap behind the board and a loss of space. Glad we did. The bags fit well there and we thought about putting lockout tools there but it seemed a waste of space. Two pegboards aren't going be enough.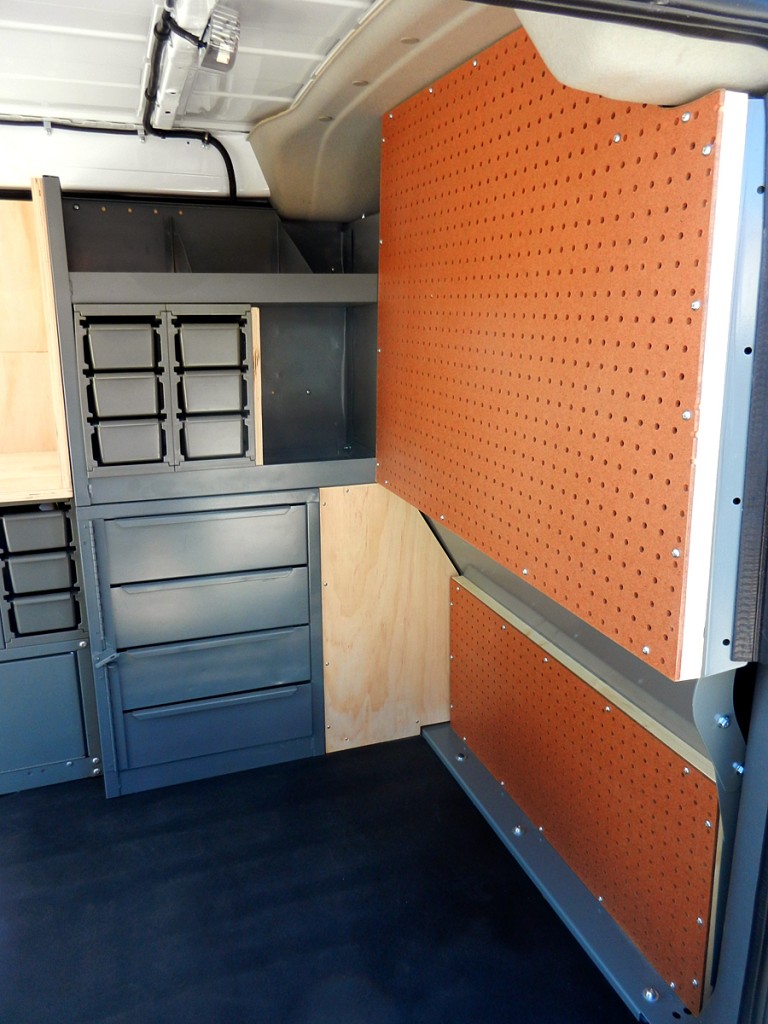 Here is the pegboard above the workbench. Now there is a lot of room for hanging keys. That wire hanging is for the fan but we moved the fan to the corner of this side door. It's a better fit for the truck there and boosts the cross flow of air pretty good. It reminds me of the old fans in the school buses for the bus driver.
Weston has done it again. Well played, sir. It's time to install the key machines, hang the keys, stock the car ignitions, mount the first aid kit, new tool bag, organize the lock hardware, and put bags behind the machines.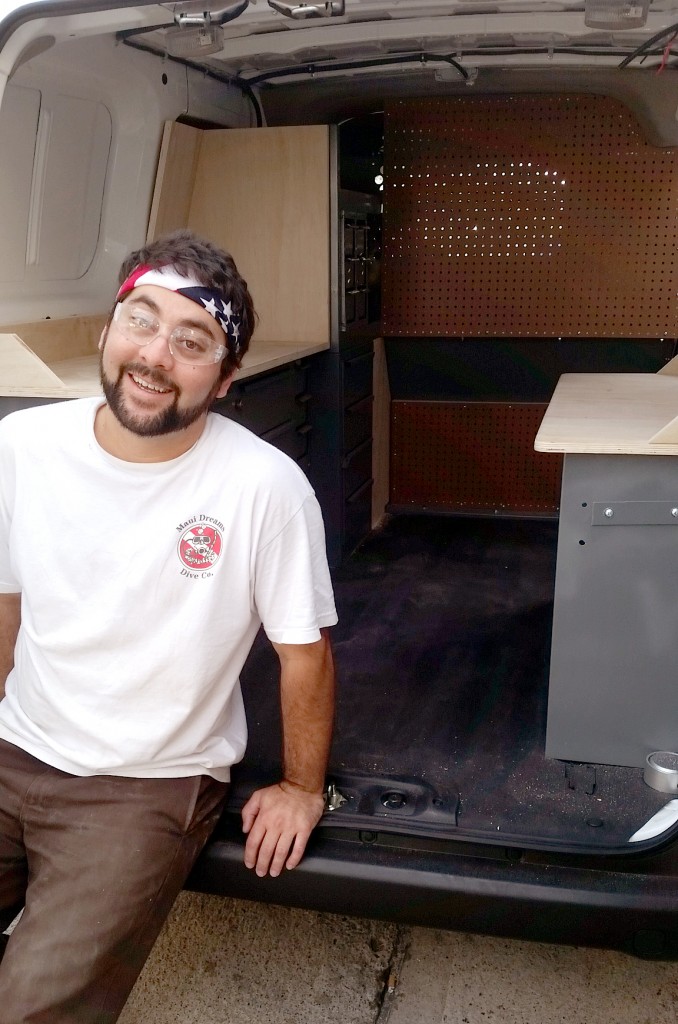 Best vehicle build ever, besides his Scout II build, or his VW Beetle build. Ok. Ok. Best Locksmith Truck build ever. This was a fun one, and we are happy that we gained two inches between the benches from what we had in the old trucks. We cut it in tight. Stay tuned for decals and equipment install. We have to sell 'El Burro'. We're not buying new tires for it, again.