We could all agree that our Pacific Beach Locksmith Eco Trike, Big Red, named after the cinnamon gum, was pretty cool. There were a couple concerns, though. Could it withstand high speed turning and stopping stress factors? More importantly, could we consistently jump it off plywood ramps and curbs without shearing the bolts off the toolbox or bending the frame? Time for some performance tests. Let's run it through the gears, boys. Giddyup!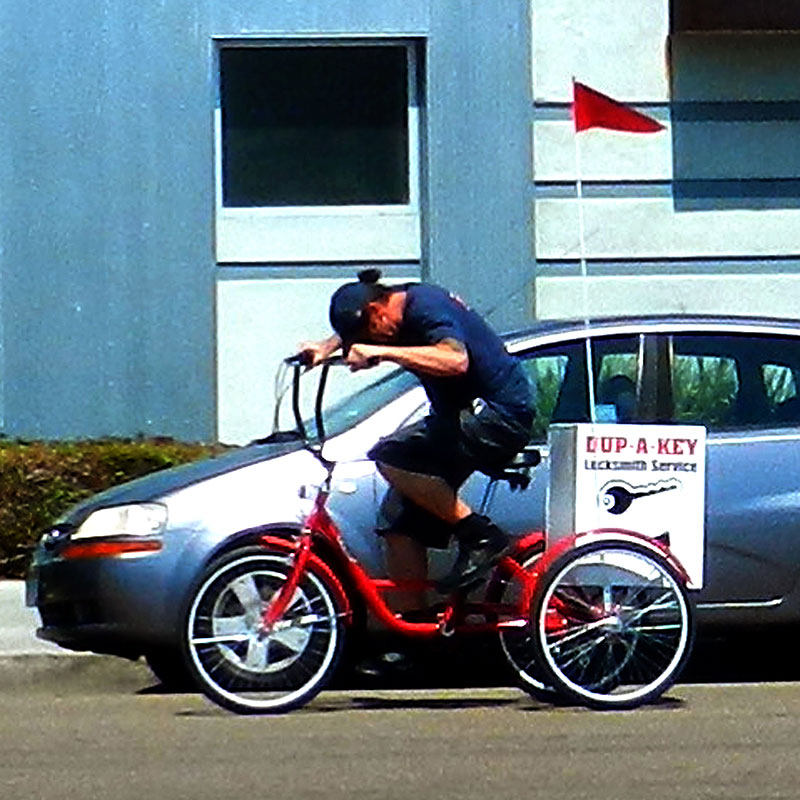 Big Red has six gears, so it can haul rear end. That's good, because it has a big one. Here I am slamming through the gears, double checking my foot placement as I reach launch speed. It hit the ramp squarely, didn't get much air, but made a perfect three point landing. Nice run. Upon inspection, the toolbox bolts looked like they held fast and the frame still looked brand new. With the weight of the tools it might have been ok, but .. Why take the chance? We discussed various supports, voiced their pluses and minuses, and decided the bottom support made the most sense.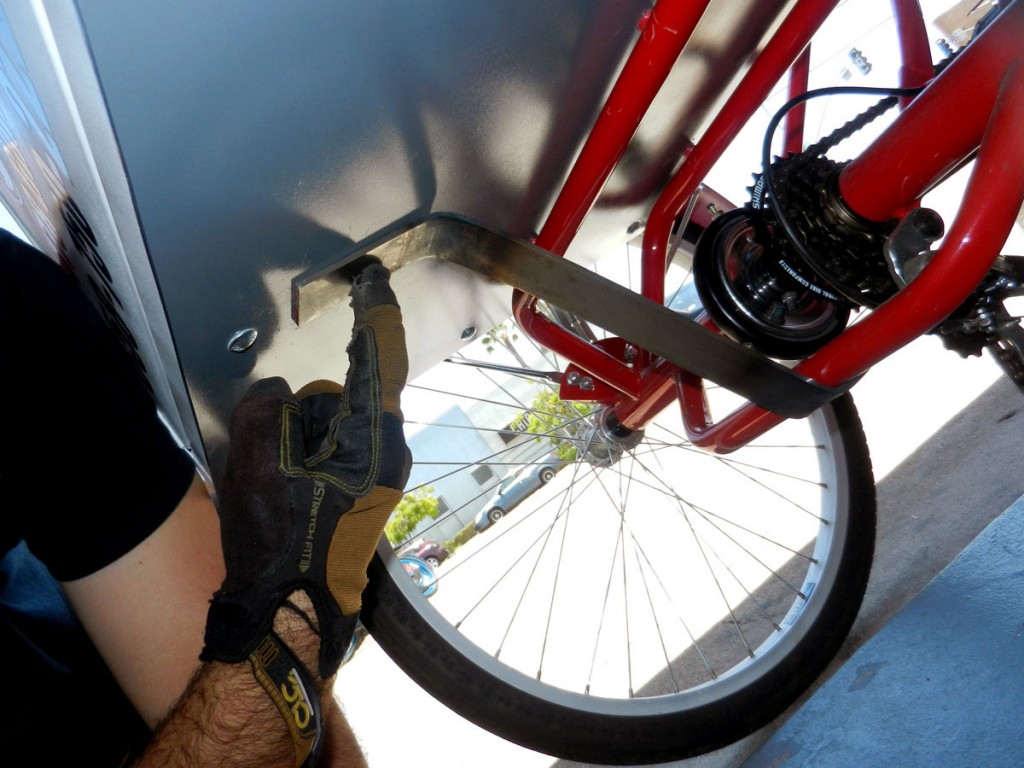 This is after the two initial bends. We needed to drill the holes for the toolbox, bend the bottom of the support up out of the way, cut it, and determine the exact location for the bolt that would run through the frame. We considered running two bolts through the frame, but felt that doing so, would remove too much material on the frame and degrade the support strength. Here is Weston heating the steel before bending it.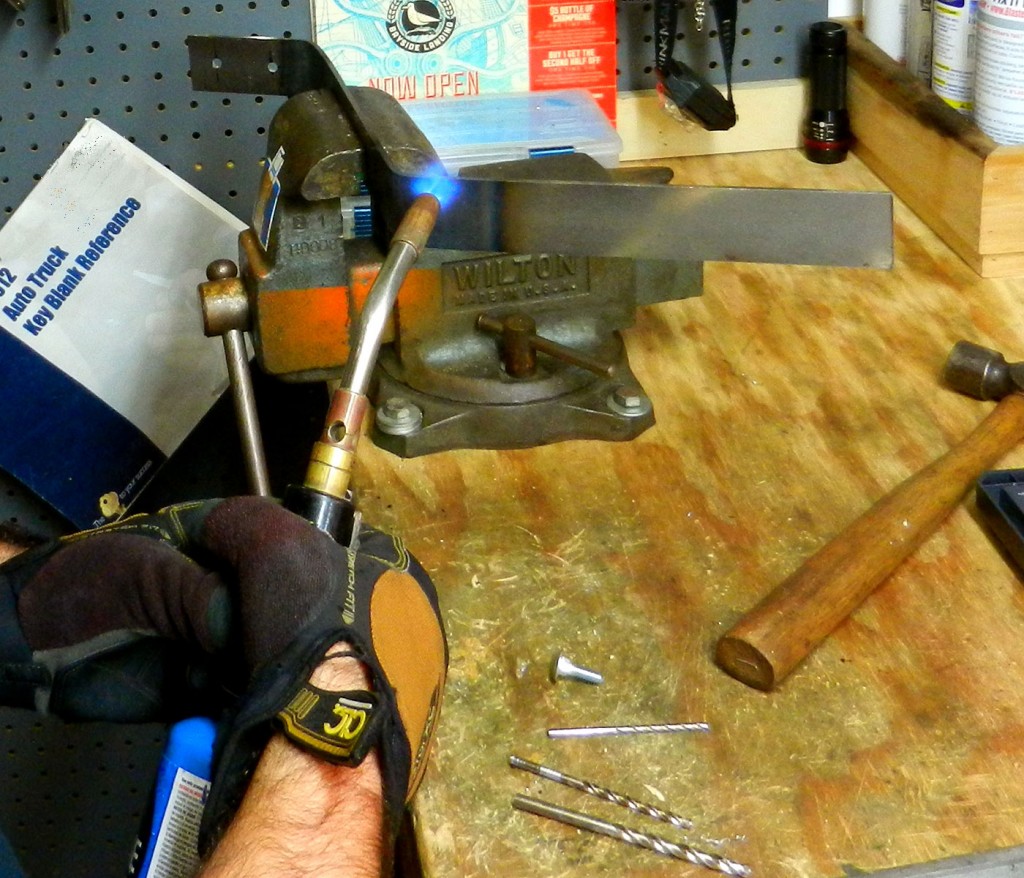 When it's hot enough, it's time to get to bending.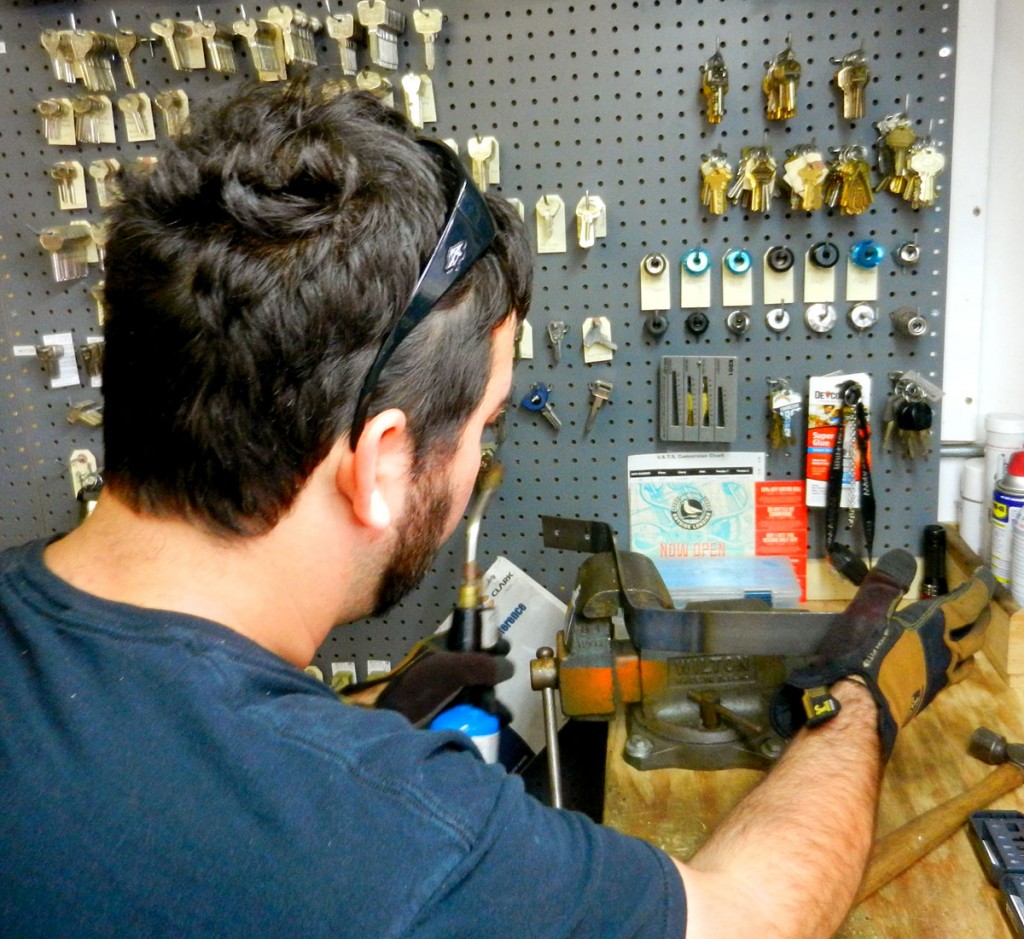 Bending…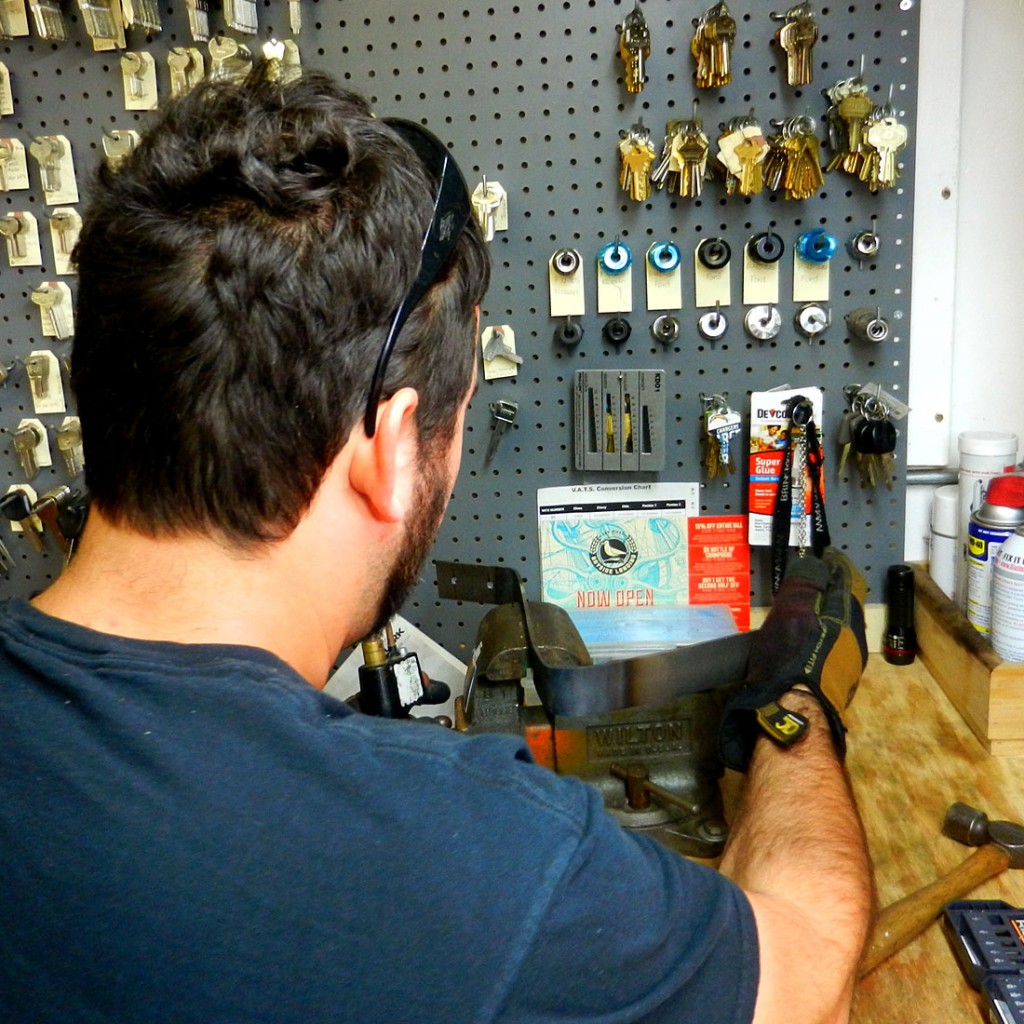 bending..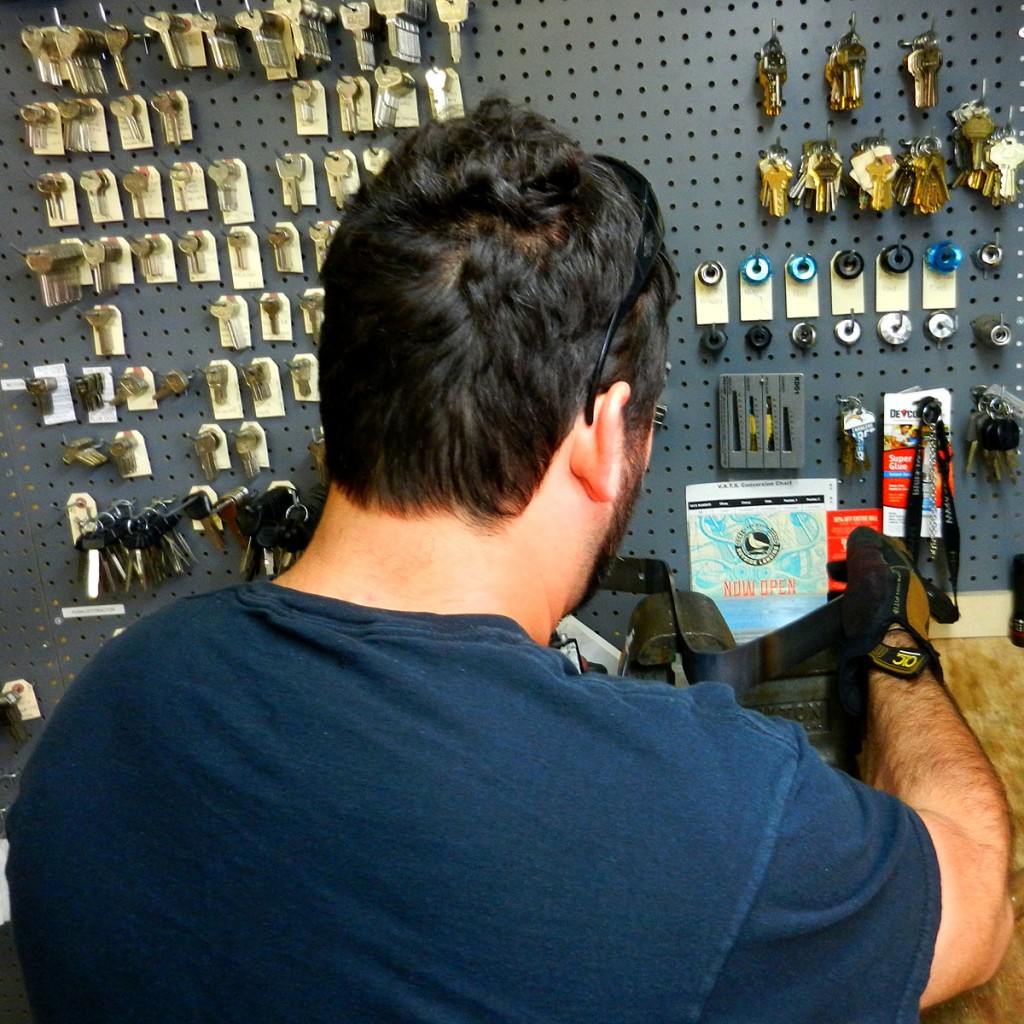 aaand bent. Next we cut off the excess steel and bolt the support to the tricycle frame and the bottom of the toolbox.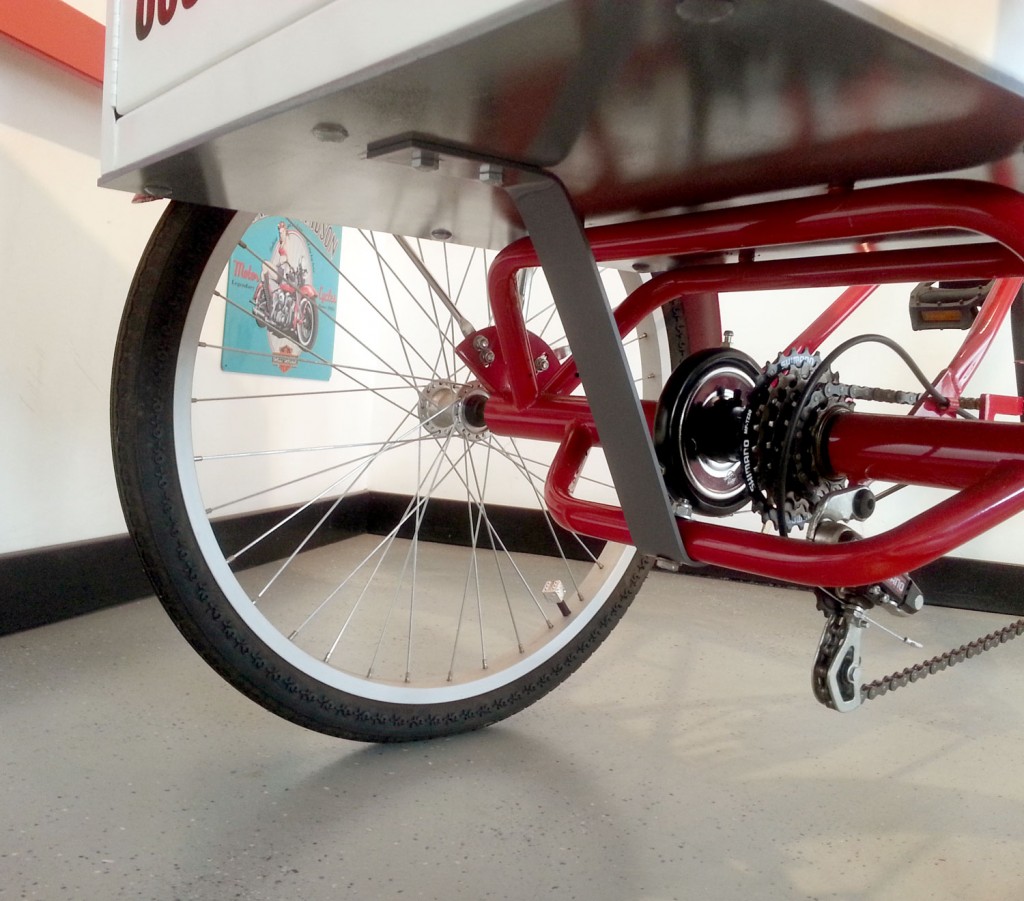 Looks great. Now we can push Big Red to perform in extreme high speed beach conditions. Stay tuned for our wacky summer locksmith beach adventures!
If you need locksmith beach service, give us a call. 858-750-2224